Vincent W. Davis & Associates | Juvenile Dependency Attorneys
Defending Parent's Rights – Keeping Families Together, One Case at a Time
At Vincent W. Davis & Associates we advocate vigorously for the rights of parents and guardians in Juvenile Dependency Court. In our offices, clients will find friendly, empathetic attorneys and support staff. Your accusers have their story, and you have your story. We listen carefully to hear your story; to hear and understand your frustrations, needs and concerns. It is our goal to respond with candor and compassion.
We help parents and guardians fight for their kids; for their Civil Rights in Juvenile Dependency Courts all over Southern California including courts in Los Angeles, Orange County, Ventura, Santa Barbara, Riverside, San Bernardino, and San Diego counties. For many a tragic case Vincent W. Davis will defend parents in ANY of the 58 Counties in California. Reach out to us if you need our help.
---
Parent's Rights Lawyers – Juvenile Dependency Experts
Our experience makes a vital difference
Our Juvenile Dependency Lawyer team and staff are led by experience. Founding Dependency attorney, Vincent W. Davis, the principal attorney of the lawfirm, has almost 30-years of experience defending parents, grandparents, foster parents and other guardians against the accusations and claims of Los Angeles DCFS and other Southern California Child Protective Services (CPS) agencies. The Department of Children and Family Services (DCFS) in Los Angeles is a particularly aggressive and tyranical agency that we are constantly challenging in the courtroom. These never-ceasing legal battles take place in special courts called Juvenile Dependency Courts, where experience is mission-critical. These courts are NOT operated anything like a traditional courtroom. Seriously! It toome a solid 10-years before I could claim I really understood all that happens in this huge huge government beauracracy.
---
Law School is

NOT enough

to Groom a Lawyer to Represent Kids & Parents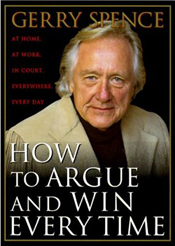 In 2008, Mr. Davis graduated from the prestigious Trial Lawyers College. Mr. Davis was one of 50 lawyers selected nationwide to live, for 22 days, on Gerry Spence's Thunderhead Ranch just outside of Dubois, Wyoming.
Vincent lived with and was taught by some of America's greatest trial lawyers, judges and law professors. He learned, from their personal guidance, the winning dynamics and techniques of being a trial lawyer who represents real people. The Trial Lawyers College is dedicated to training and educating lawyers and judges who are committed to our legal system and to representing and obtaining justice for individuals; especially the poor, the injured, the forgotten, the voiceless and the defenseless, and to protecting the rights of such people from government oppression.
Trial Lawyers College – Thunderhead Ranch – Dubois, Wyoming
---
If DCFS or CPS has You in Their Cross-Hairs, YOU Need HELP
The Juvenile Dependency courts, in particular, are a mind-field of archaic procedures that are unfairly weighted toward the "state" leaving parents and guardians at the mercy of a big, oft-uncaring, system that will eat you up and spit you out – all the while your child is living and sleeping with utter strangers wondering when you're coming to save them and bring them home to their familiar surroundings. We can help. From our six offices throughout the Greater Southern California area, Vincent and his hand-packed attorneys will work to find the creative, intelligent solutions you are counting on.
For a free initial consultation with the Offices of Vincent W. Davis & Associates, call Vincent personally, toll free, at 888-506-6810 or contact Vincent by e-mail. Our offices are open 9 am – 7 pm, Monday through Friday, and on weekends by appointment.