Testimonials from Moms, Dads | How We Help Clients Fight DCFS CPS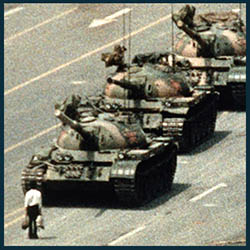 The Juvenile Dependency courts are a minefield of archaic procedures that unfairly favor the "state." Parents and guardians find themselves at the mercy of a big, uncaring, bureaucracy filled with civil service employees attempting to take their children away from them.
This brutal, often illegal, sometimes tyrannical DCFS CPS machine will roll right over you just like the tanks crushed the demonstrator in Tiananmen Square in '89. This monstrous, slow-moving, indifferent, heartless, bureaucracy will stretch out the process for months. All the while, your children are living and sleeping with utter strangers wondering when you're coming to save them. In many cases we can help where court-appointed attorneys are usually so overworked they are all but ineffectual: seemingly NO help at all in getting your children back!
BELOW we share some of our client's feedback about our legal services:
---
The seminar was very informative. I only wish the seminar had been sooner! The most important thing to me was that Mr. Davis took the time to answer questions, and he truly listened. –Teresita
Thanks to Attorney Davis for all the information my family received from the seminar. The time seemed to fly by and Mr. Davis answered all of our questions. We are in the battle of our lives with child protective services, but Mr. Davis pointed out many things we could do to have a fighting chance to win. It was great to know that, without financial resources, we could change the outcome by following his advice. Thanks again for taking the time to speak with everyone individually after the seminar. –Karen
Read Rachelle D.'s review of Law Offices Of Vincent W. Davis & Associates on Yelp
Without question, Vincent W Davis is the highest and most qualified attorney… Vincent possesses platinum stiletto mouth. If you have an open case in any court house in juvenile law go and talk to Vincent himself … –Rosalinda
This law firm conducts their business with a high degree of integrity and concern for the welfare of their clients and their loved ones. Vincent Davis' experience, legal knowledge and respect are superior and allow him to give the best possible advice to his clients, preventing us from becoming our own worst enemies…. –Daren
Greetings to Vincent W Davis & staff ! We are so grateful and thankful to God for all that you have worked so hard to accomplished. Thank you for your diligence, great sacrifices and time that you put forth in our matter. Mr Davis and his firm have risen to the level of "SUPER LAWYERS" !!! We strongly recommend Vincent W Davis and his firm without any hesitation. –Ellecee
Read S S.'s review of Law Offices Of Vincent W. Davis & Associates on Yelp
I really enjoyed the seminar. I thought it was extremely informative and was very impressed with Mr. Davis' overall presentation. You will definitely gain a lot of insight by attending this seminar. I only wish I would have come sooner. However, I remain optimistic and feel confident knowing Mr. Davis' and his staff of experienced lawyers are representing me in court. –Eric  –  November 21, 2014 
Great seminar, very informative. The fact that Mr. Davis himself is a bi-product of adoption, struck my interest as it brings a more personal experience to the table. Mr. Davis took time out after the seminar to talk to us, asked questions and gave advise. I felt like he was truly listening and not just going through the motions. ––Gladys – December 14, 2014
Read Vanessa F.'s review of Law Offices Of Vincent W. Davis & Associates on Yelp